CHIARA FERRAGNI, NUOVO GIUDICE DI…
CHIARA FERRAGNI, NUOVO GIUDICE DI…
Chiara Ferragni nuovo giudice di "Making the Cut", un nuovo show che sarà disponibile su Amazon Prime Video. 
Insieme alla Ferragni, Heidi Klum e lo stilista Tim Gunn, insieme per scoprire la nuova star della moda.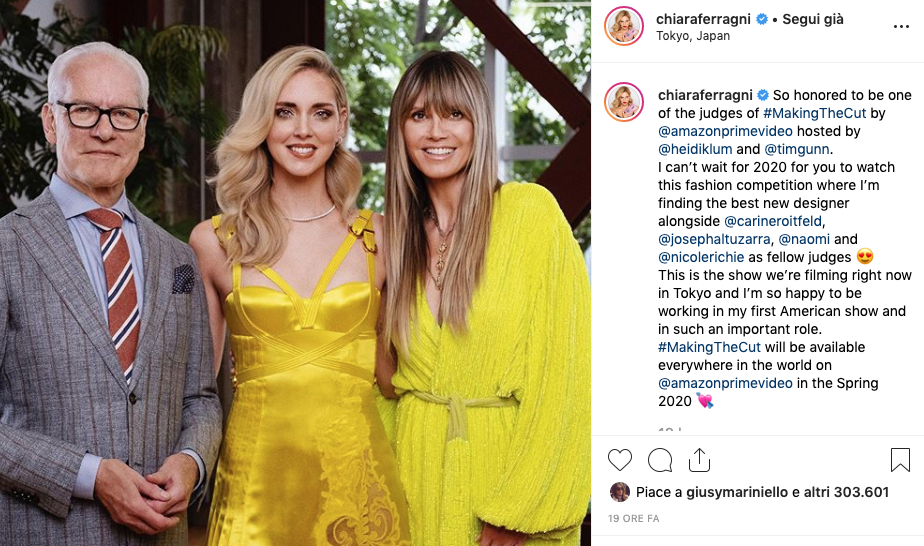 Effettivamente in molti si erano chiesti il perché i Ferragnez fossero a Tokyo – dove abbiamo visto Chiara vestita da Sailor Moon – e grazie a diverse IG stories e un post dedicato, Chiara Ferragni svela il mistero.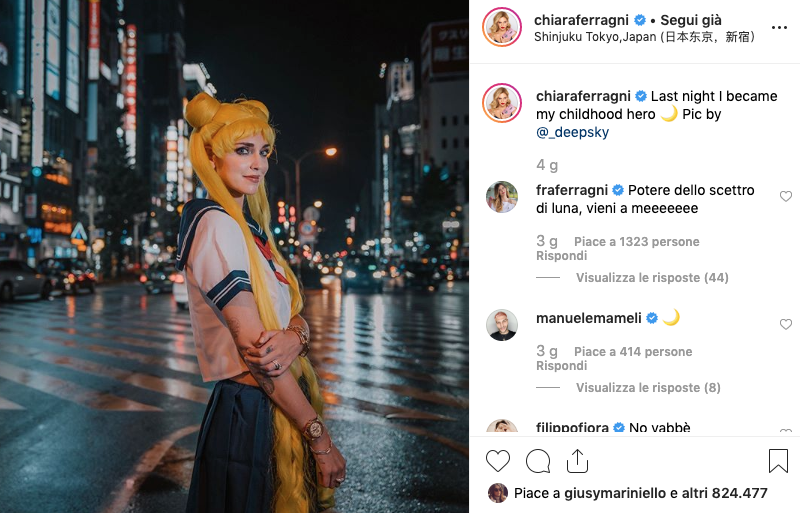 Dopo la sua partecipazione a Project Runway, ora Tokyo e Making the Cut. Cos'altro avrà in serbo la nostra fashion eroina che si veste alla marinara?
SCRIVICI A info@kokodesign.it oppure